Streaming LIVE options
- most do not affect our prices, as they are included by default.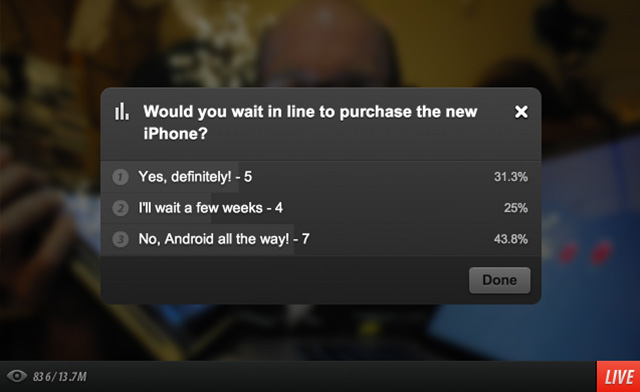 Survey module
Directly integrated into the live player.
Interested in the opinion of your audience? This live voting survey module is simple, free and available at any time during the live stream.
Keywords:
survey
live voting
integrated into player
live results
live conferences
free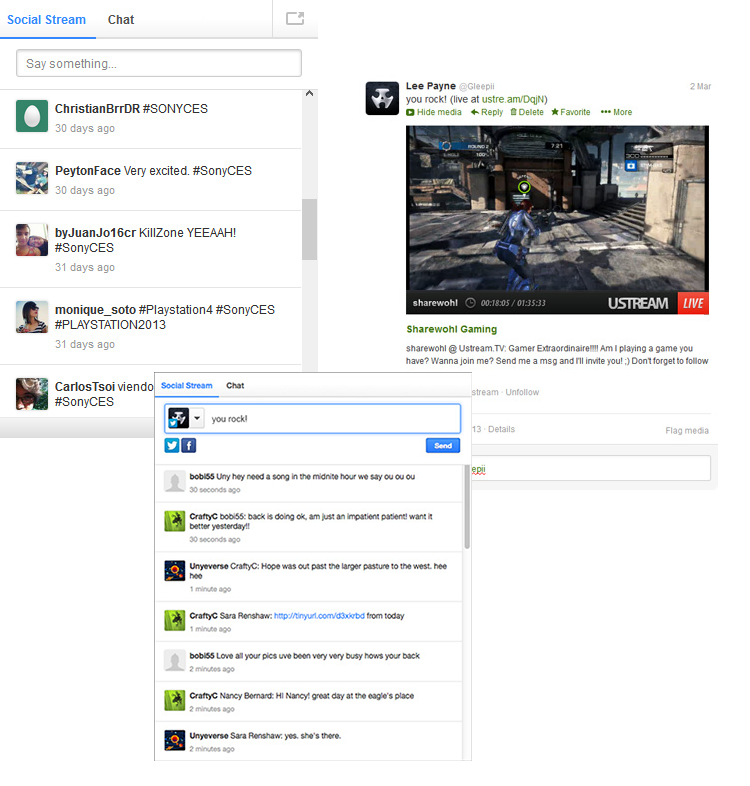 Moderated Chat and Q&A module
The chat and/or Q&A module can be integrated anywhere on your page.
This allows for interaction within your audience while also increasing the interest and engagement of your web viewers.
Keywords:
chat
Q&A (Questions and Answers)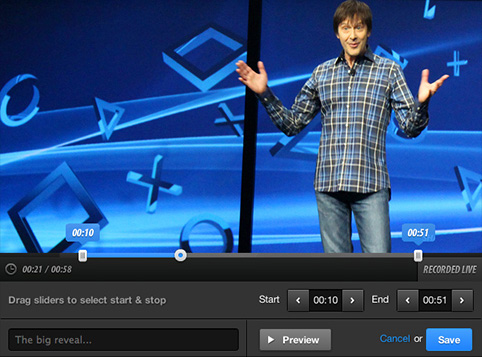 Live Highlights cutting
Also called Highlights
Live or after the live, we can cut and post online the highlights. Each speaker can have (after his speech) his own VOD player shareable on any social network, blog or web page.
Keywords:
Highlights
key moments
cut
live seminars
Video on Demand
VOD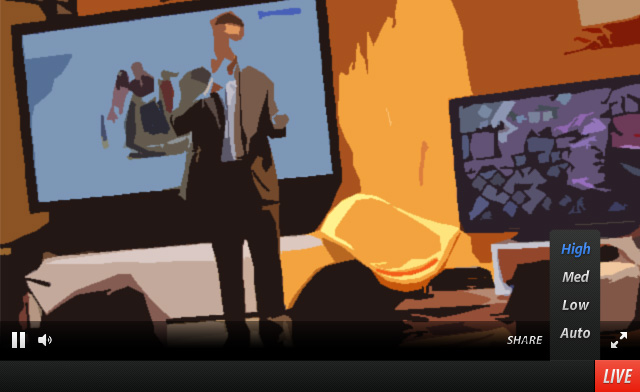 | | | | | | | |
| --- | --- | --- | --- | --- | --- | --- |
| Quality | Resolution | V.Bitrate | A.Bitrate | V.Codec | h.264 Profile | A.Codec |
| Low | 480x270 | 400 kbps | 64kbps | h.264 | Baseline | AAC |
| Med | 640x360 | 800 - 1200 kbps | 96kbps | h.264 | Main | AAC |
| High | 960x540 | 800 - 1500 kbps | 96kbps | h.264 | Main | AAC |
| HD | 1280x720 | 1200 - 4000 kbps | 128kbps | h.264 | Main | AAC |
| FULL HD | 1920x1080 | 2500 - 6000 kbps | 256kbps | h.264 | Main | AAC |
Automatic low-bandwidth stream generation
Very practical in case of low bandwidth.
This free service allows for the automatic generation of multiple sub-bitrates (720p, 540p, 360p, 270p) from a single video stream sent (1080p). The video player will then automatically detect the viewer's connection quality and connect to the most appropriate stream (1080p, 720p, 540p, 360p, 270p). This is called adaptive streaming.
Keywords:
adaptive streaming
1080p
bandwidth
bitrates
encoding
live
live conferences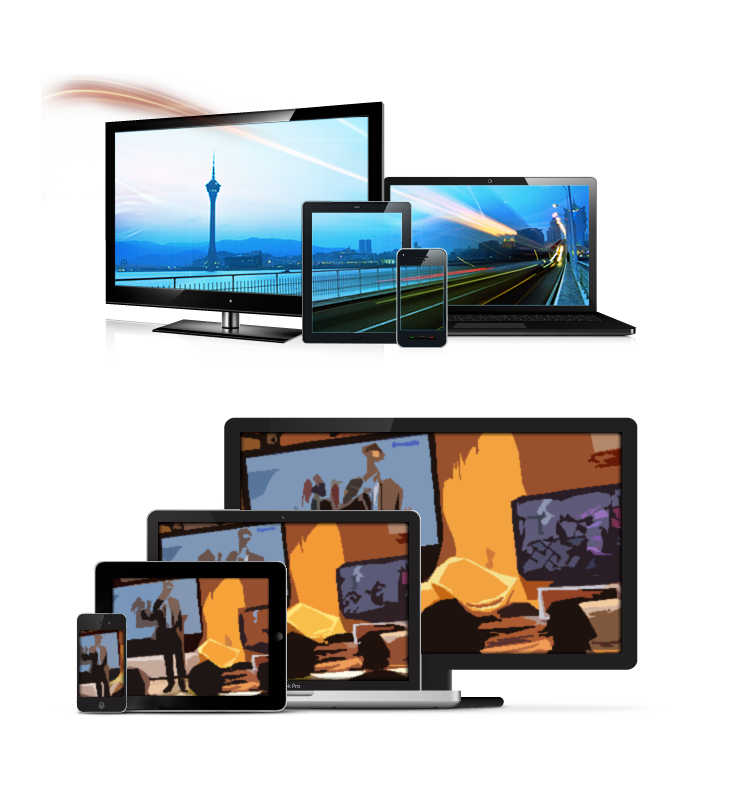 Player compatible with smartphones, tablets, and TVs
The video stream is compatible with all current devices.
Free service, our live video streams are automatically available for playback on a computer and any tablet or smartphone (Iphone, Ipad, Android, Windows).
Keywords:
compatible
mobile
smartphone
tablet
multi-devices
live accessible
live conferences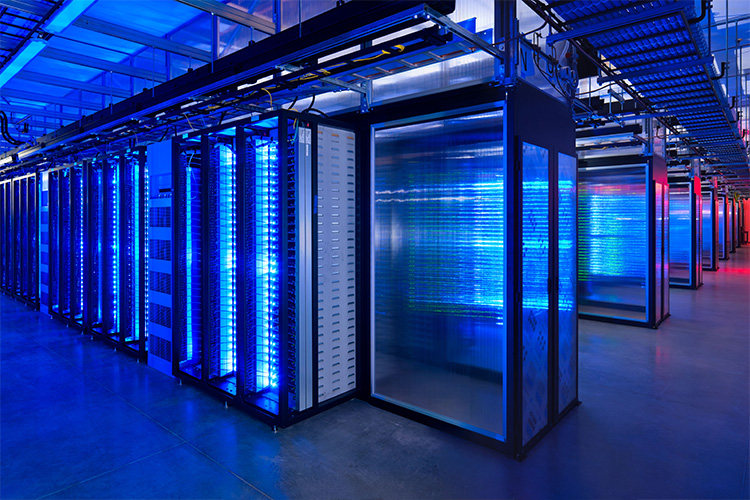 Unlimited VOD hosting
on the most advanced global platforms.
As soon as the live is over, we make the live accessible in Replay/VOD (video on demand). We always record the live in Full HD to be able to switch it online in better quality than the live, but also to enrich it by synchronizing it with the PowerPoint slides of each speaker if needed. Public or private, we always provide you with a very good quality VOD (Video on Demand) from the end of the live, or less than 72h after the live. This will replace the quality of the live encoded on site.
Keywords:
hosting
vod
video on demand
full HD
synchronization
rich media
live
general meetings live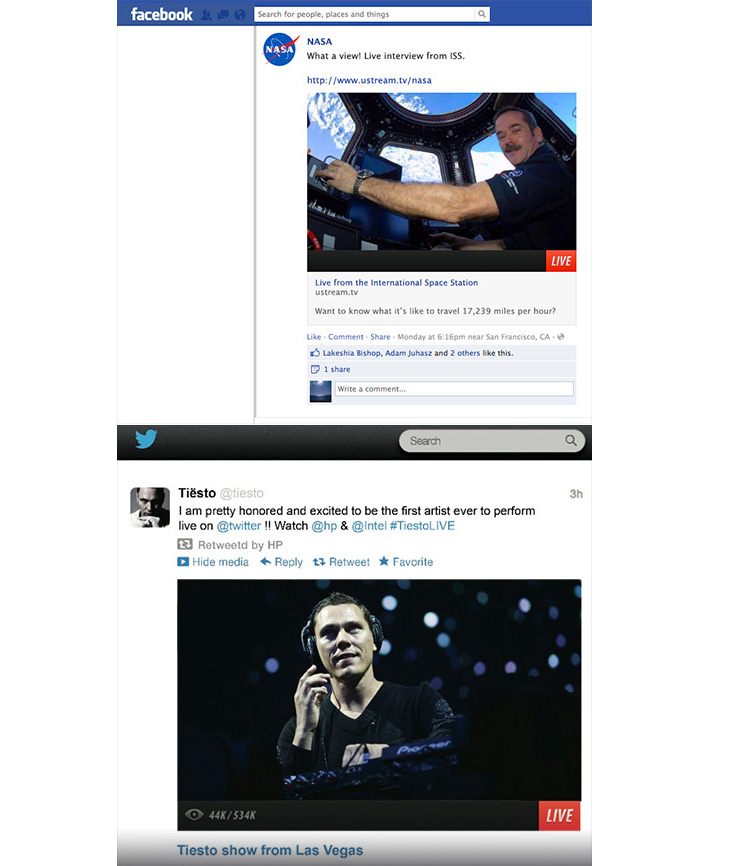 Live Integrable into Facebook and Twitter
Give your fans a voice, create proximity, and drive traffic to your Facebook page.
You can even restrict access to only those who have liked your Facebook page. For Twitter, the live player appears directly in the Twitter feed. You stand out with innovative communication!

Concrete examples of using live on Facebook:
- Live exchanges with experts, leaders, politicians…
- Celebrity interviews
- Buzz marketing and community animation
- Product launch, brand development
- Fashion shows

Keywords:
facebook
twitter
social media
live facebook
fan page
fan
live salons
direct facebook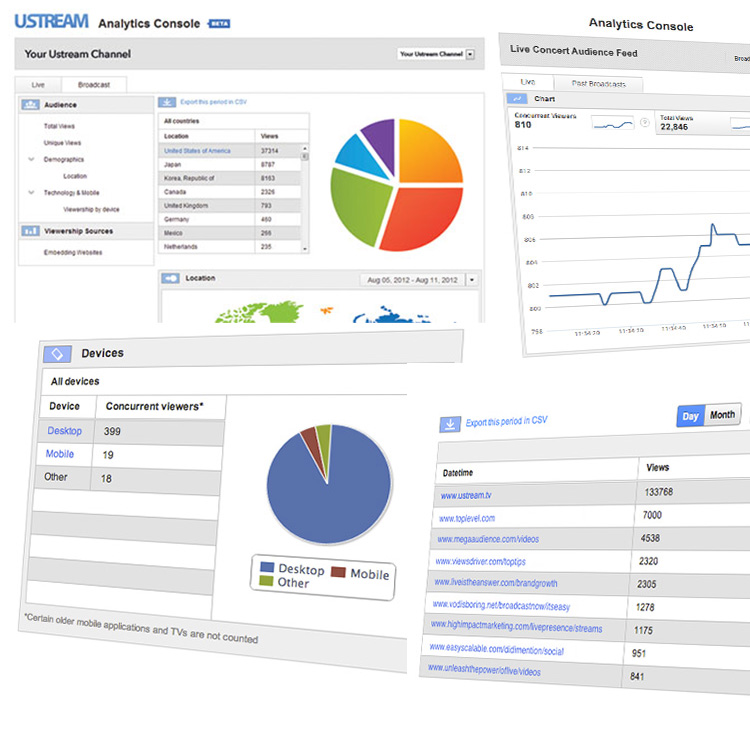 Detailed Live Statistics
No need to wait until the end of the live event
No risk of inflating statistics as they are accessible during the live event. During the live event, you will have access to detailed statistics such as: the number of simultaneous views, the number of cumulative views, the number of unique views, the average duration per IP, the sites that generate the most traffic (referer), the bandwidth consumed, and the geographical location of the users...
Keywords:
statistics
detailed
live event
live event
analysis
simultaneous views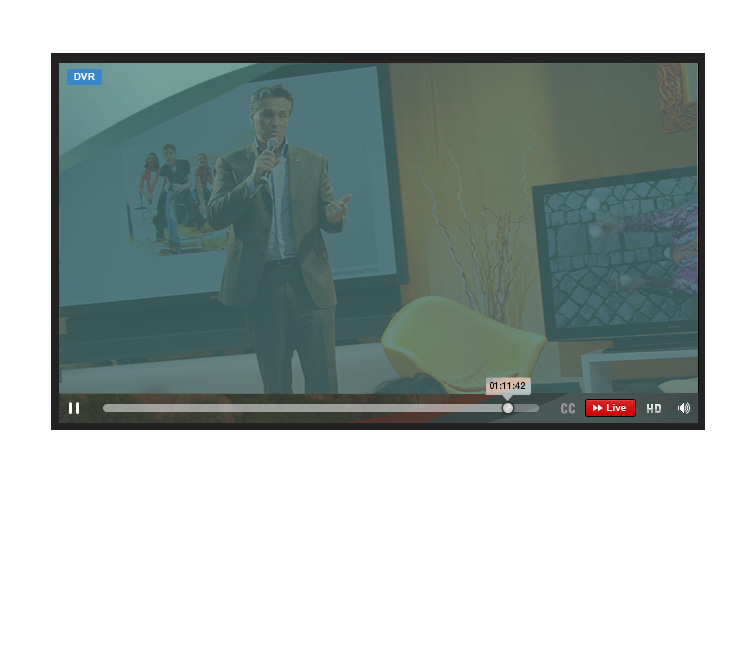 DVR: Replay, Live Pause
Pause or go back during a live event
DVR allows your viewers to go back to any point in the video (while it's still live) to rewatch a highlight or catch up on something they missed. This free option is not compatible with all of our other options.
Keywords:
DVR
recording
replay
pause
during live event
live plenary sessions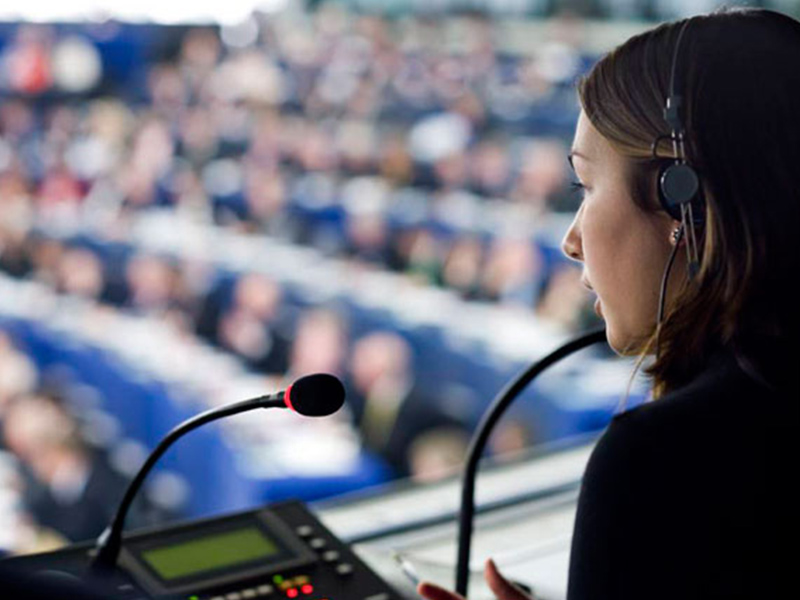 Live Translation
Live broadcast in multiple languages
We work with a translation and interpretation company with 25 years of experience, based in Paris and serving clients worldwide.

Professional translators and in-house language expertise to validate their work. They only recruit professional interpreters, who hold a Master's degree in conference interpretation and have at least 5 years of experience. They personally know their interpreters and can ensure the quality of their work.
The interpreter translates almost simultaneously as the speaker speaks. Isolated in a booth and wearing a headset to focus, the interpreter translates with a delay of 3 or 4 seconds from the speaker, which for the participant - means being able to hear the translation simultaneously.
Keywords:
Translation
interpretation
translation booths
interpretation services
interpreter
multi-languages
translators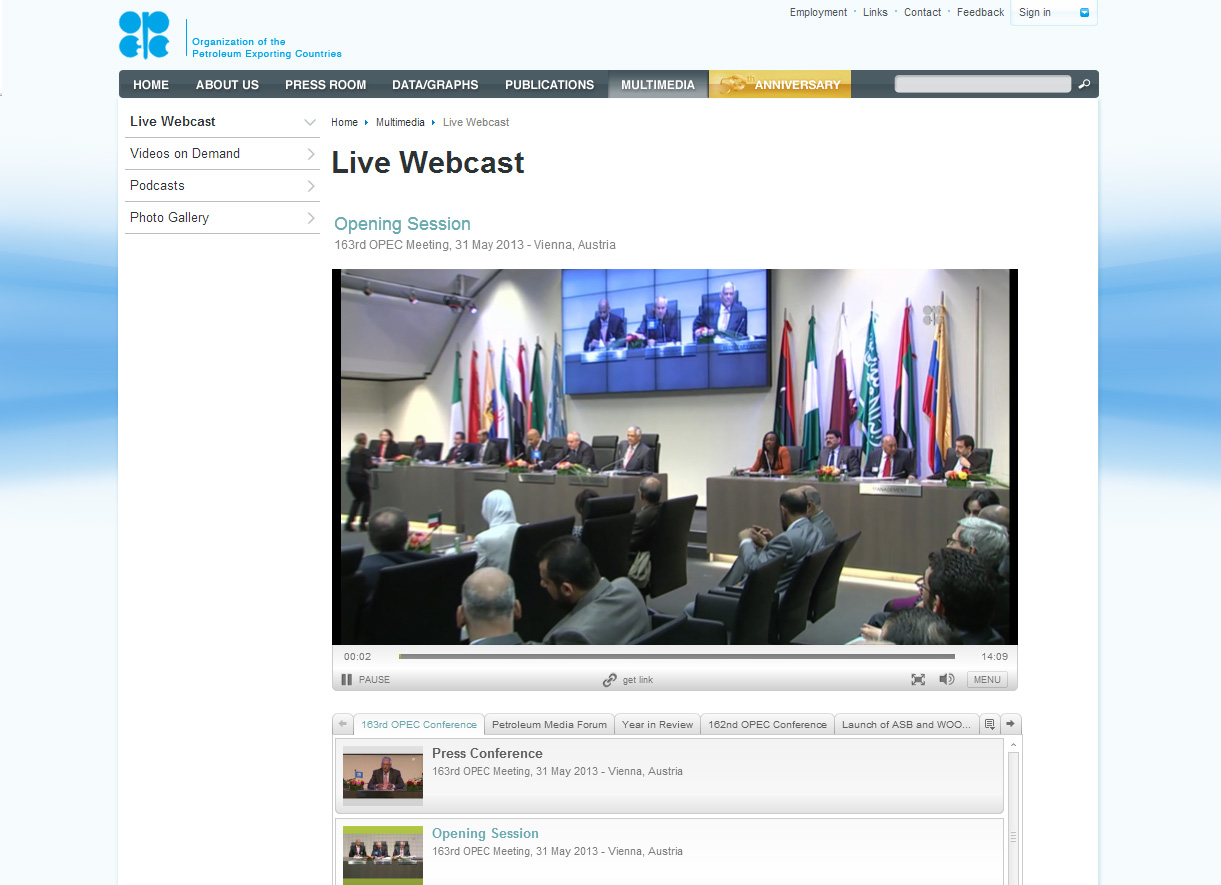 Creating a LIVE and VOD page to your image
Complete customization of the LIVE and VOD page
We handle the creation and hosting of the customized page that will webcast your live stream. We ensure that this page perfectly matches your image, colors, and expectations, which is why we can integrate modules such as a chat or social stream (Facebook and Twitter comment stream) if you want to liven up the discussion and get web viewers to react. Once the live stream is finished, this page becomes the VOD (Video on Demand) page for which we can synchronize your slides or highlight key moments.

Of course, we are ready to go much further in integrating and customizing this page or website...
Keywords:
customized page
live
VOD
internet broadcasting
live retransmission
live broadcast
internet live streaming
live exhibitions
internet broadcasting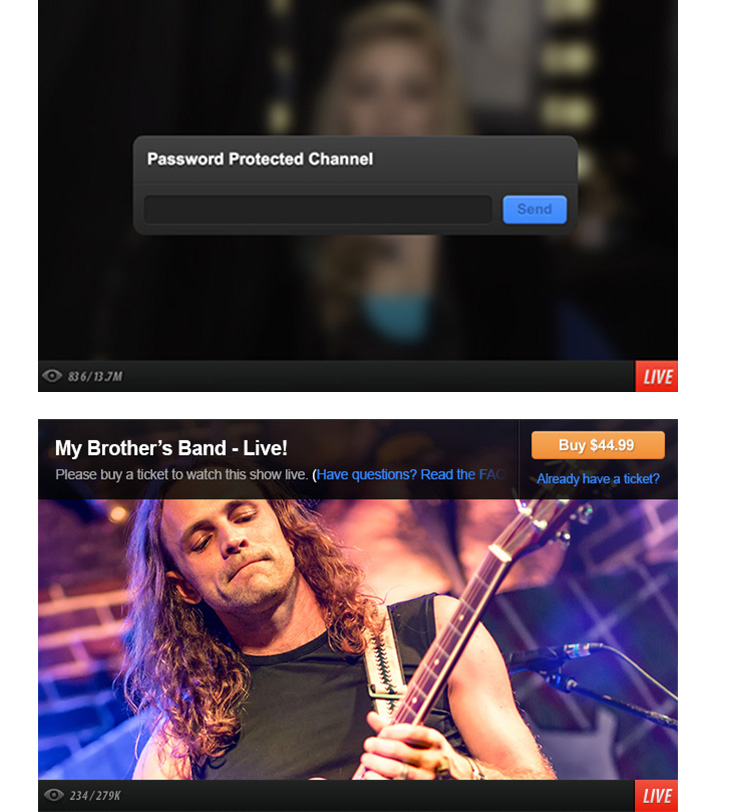 Access to the live stream through password, geoblocking, or Pay-per-View
The live video can be protected to make it completely private.
We can enable access to the live stream through a password directly in the player, we can restrict access to certain countries (geoblocking), and we can allow for pay-per-view viewing, meaning that you charge your audience for access to the live stream. The viewing becomes paid.
Keywords:
password
geoblocking
pay-per-view
ppv
internet live streaming
paid live
private
References for LIVE Streaming, VOD, WEBTV, RICHMEDIA
- among the most interesting
PARIS
RHONE-ALPES
BELGIQUE